Protect Your Identity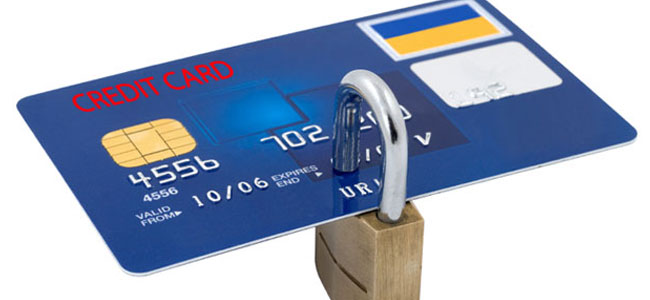 Identity Theft Information: Concerned about your identity?
BEWARE of Phishing and Other ID Theft Scams
Phishing – pronounced fishing – is the latest form of identity theft. It's when thieves act as if they are representing a legitimate company and try to "hook" you into providing personal information. Once you're "hooked", they can trick you into providing your name, social security number, account number, credit card numbers, PIN numbers and passwords.
How does phishing work?
By E-mail:
For instance, you could receive an e-mail that says it is from Cullman Savings Bank, asking you to "reconfirm" your personal information. Unfortunately, this e-mail is not from us, but from a phisher pretending to be a representative of our organization.
Typically, the e-mail contains a link to a web site that looks like a near-replica of our site. If you click onto the link and add your personal information, that information goes right into the hands of identity thieves. It's important not to respond to these e-mails.
By Phone:
Phishers also use the phone to "fish" for personal information. Some, posing as potential employers, call or send e-mails to people who have listed themselves on job search web sites.
While phishing scams can be sophisticated, the following features are often indicators that something is suspicious.
Be aware of a potential scam if:
Someone unexpectedly contacts you and asks for your personal information, such as your financial institution account number, an account password or PIN, credit card number or Social Security number. Cullman Savings Bank WOULD NOT contact you for that information.
The sender, who is supposedly a representative of our organization, asks you to confirm that you have a relationship with us. We have that information on record.
You are warned that your account will be shut down unless you "reconfirm" your financial information.
Cullman Savings Bank is doing everything we can to counter this type of criminal activity. Your account protection is our top priority.
If you receive an unsolicited e-mail or phone call that seems suspicious, and is allegedly from our organization, please do not reveal any information. In fact, please call us at 256-734-1740 or email us @ customerservice@cullmansavingsbank.com to report any suspicious request. Always remember that email is not secure so please do not send any personal information via email.
Identity Theft Victims Guide
In dealing with the authorities and financial institutions, keep a log of all conversations, including dates, names, and phone numbers. Note time spent and expenses incurred in case you are able to seek restitution in a later judgment or conviction against the thief, or if you itemize tax deductions for theft-related expenses (consult your accountant). Confirm conversations in writing. Send correspondence by certified mail, return receipt requested. Keep copies of all letters and documents.
1. Notify credit bureaus: When you notify one bureau that you are a victim of identity theft, it will notify the other two for you. Equifax: PO Box 740241, Atlanta, GA 30374-0241; (800) 525-6285 Experian: PO Box 9532, Allen, TX 75013; (888) 397-3742 TransUnion: PO Box 6790, Fullerton, CA 92834-6790; (800) 680-7289
*The initial fraud alert is good for 90 days. After that you are entitled to a free credit report and, with a police report, you may request that the fraud alert be extended for seven years.
*Be sure to save all credit reports as part of your fraud documentation. You must instruct the credit bureaus to block all accounts and remove inquiries generated due to fraudulent access.
2. Contact creditors (new accounts): If your credit report shows that an impostor has opened new accounts in your name, contact those creditors immediately by phone and in writing. They will likely ask you to fill out a fraud affidavit. For a uniform affidavit form that most creditors accept, go to https://www.cullmansavingsbank.com/external-link-disclaimer/?http://www.ftc.gov/bcp/conline/pubs/credit/affidavit.pdf. (existing accounts) Report any fraudulent activity to your existing debit or credit account immediately in writing. A sample letter can be found at https://www.cullmansavingsbank.com/external-link-disclaimer/?http://www.ftc.gov/bcp/conline/pubs/credit/idtheft.htm#Resolving. Get replacement cards with new account numbers. Send a copy of your fraud affidavit or dispute form to the address given for "billing inquiries," not the address for sending payments. Add passwords to all accounts. Do not use your mother's maiden name or any word/number that is easily guessed.
3. Handle debt collectors: If debt collectors try to make you pay the unpaid bill, ask for the name of the collection company, name of the representative contacting you and the phone number and address of the company. Also, get information regarding the credit issuer, the amount of the debt, account number, and dates of the charges. Always follow up in writing and request that they confirm in writing that you do not owe the debt and that the account has been closed.
4. Notify law enforcement: Report the crime to your local police or sheriff's department.
City Hanceville: (256) 352-9811
Cullman County Sheriff's Dept.: (256) 775-4741
City of Cullman: (256) 734-2868
Law enforcement will require documented evidence, such as a credit card statements, late notices, or medical bills.
5. Check and banking fraud: If you have had checks stolen or bank accounts set up fraudulently, ask your bank to report it to ChexSystems, a consumer reporting agency that compiles reports on checking accounts. Fill out a fraud affidavit at you local bank branch and put stop payments on all outstanding checks that you are unsure of. Cancel all checking accounts and other affected accounts and obtain new account numbers. Create a password for your account.
If you have trouble opening new bank accounts, contact ChexSystems, Inc. to correct your file:
Attn.: Consumer Relations, 7805 Hudson Rd., Suite 100, Woodbury, MN 55125
Phone: (800) 428-9623, Fax (602) 659-2197, Web www.chexhelp.com
If your own checks are rejected at stores where you shop, contact the check verification company that the merchant uses. The major ones are listed below:
Certegy (was Equifax) (800) 437-5120, www.certegy.com
SCAN (800) 437-7771
TeleCheck (800) 710-9898, www.telecheck.com
International Check Services (800) 526-5380
CrossCheck (800) 843-0760, www.cross-check.com
6. ATM cards: If your ATM or debit card has been stolen or compromised, report it immediately. Get a new card, account number and password. You may be liable if fraud is not reported quickly. ATM and debit card transactions are subject to the Electronic Fund Transfer Act. Even if you are a victim of identity theft, your liability for charges can increase the longer the crime goes unreported. www.federalreserve.gov/pubs/consumerhdbk/electronic.htm
7. Fraudulent change of address: Notify the local postal inspector if you suspect an identity thief has filed a change of your address with the post office or has used the mail to commit fraud. Call the US Postal Service to find the nearest Postal Inspector at (800) 275-8777 or visit its web site at www.usps.gov/websites/depart/inspect.
8. Social Security Number (SSN) misuse: The Social Security Administration does not in most cases provide assistance to identity theft victims. As a last resort, you might try to change you number, although it is not advised except for very serious cases. The SSA will only change the number if you fit their fraud victim criteria.
Social Security Administration online complaint form: www.socialsecurity.gov/oig
SSA fraud hotline: (800) 269-0271
By mail: SSA Fraud Hotling, PO Box 17768, Baltimore, MD 21235
9. Phone service: Identity thieves often establish fraudulent wireless phone accounts, with monthly bills going unpaid. The thief might also have opened local and long distance phone accounts. The steps that you take to clear your name with both the phone company and credit bureaus are much the same as with credit card accounts described earlier.
10. Driver's license number misuse: You may need to change your driver's license number if someone is using yours as ID on bad checks or for other types of fraud. Call the state office of the department of Motor Vehicles (DMV) to see if another license was issued in your name.
Alabama Department of Revenue, Motor Vehicle Division
Phone: (334) 242-9056, Fax: (334) 353-8038,
Web: www.revenue.alabama.gov/motorvehicle/index
11. Legal help: You may want to consult an attorney to determine legal action to take against creditors, credit bureaus, and/or debt collectors if they are not cooperative in removing fraudulent entries from your credit report. Contact the local Bar Association (www.abanet.org/premartindale.html), a Legal Aid office in your area, or the National Association of Consumer Advocates (www.naca.net) to find an attorney who specializes in consumer law, the Fair Credit Reporting Act, and the Fair Credit Billing Act.
Important Disclaimer: From time to time, we provide links to other websites for the use of our visitors, which have been compiled from internal and external sources. By clicking "continue" or by clicking on a link to an external site, you will be opening a new browser window/tab and leaving our website. Although we have reviewed the websites prior to creating the link, we are not responsible for the content of the sites.
We are not endorsing or guaranteeing the products, information or recommendations provided by the linked sites. The bank is not liable for any failure of products or services advertised on those sites. The linked third-party website may provide less security than the bank's website.
Information on linked website pages may become dated or change without notice, and we do not represent or warrant that information contained on these linked pages are complete or accurate. We suggest that you always verify information obtained from linked websites before you act upon such information.
The privacy policy of this bank does not apply to the website(s) you visit. We suggest that you always verify information obtained from linked websites before you act upon such information.